UltinonSport LED for Fog and Powersports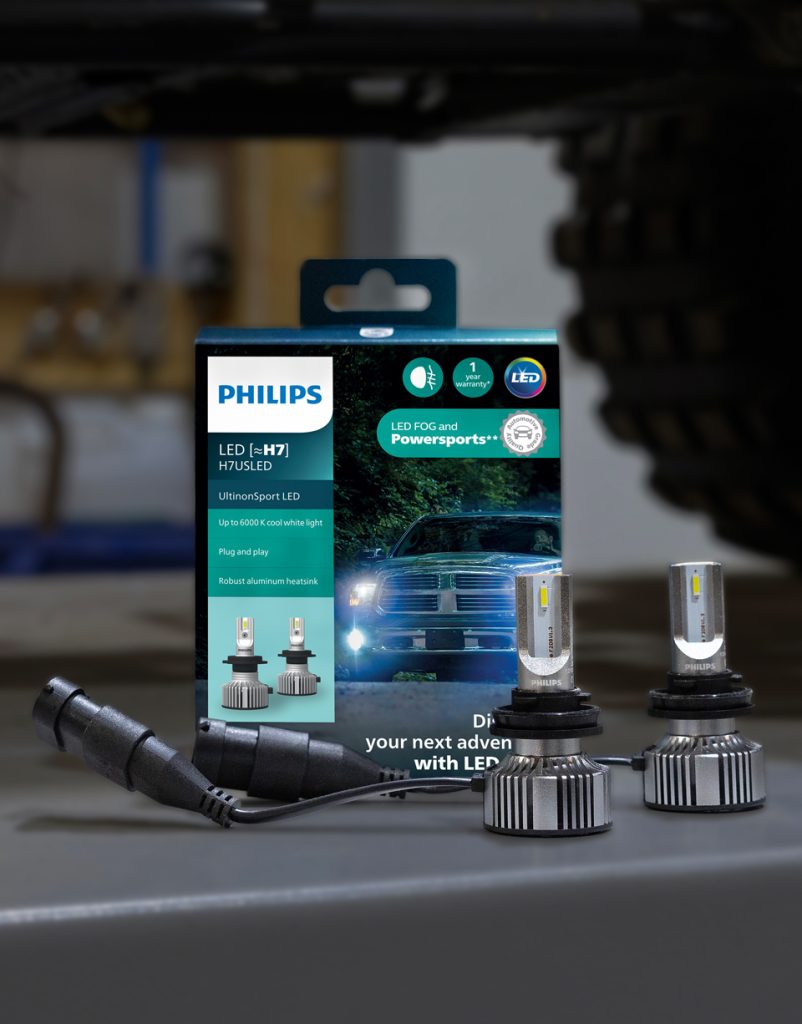 The new line of Philips UltinonSport LED fog light and powersport headlight bulbs provide bright, white light and durable, long-lasting performance. The new line includes 12 SKUs and is compatible with both 12V and 24V electrical systems.
UltinonSport LED bulbs feature automotive-grade SMD LED chips that produce a cool color temperature of up to 6000 K. To ensure long lifetime and optimal performance, they incorporate Philips 'AirCool' technology with two types of heat dissipation. A built-in fan helps to actively cool the LED and electronics, while an aluminum heat sink further dissipates heat and maximizes airflow around the components. The durable construction and improved heat transfer deliver a bulb lifetime of up to 2000 hours.
The Philips UltinonSport LED upgrade bulbs are available for 9003, 9005/9006, 9007, 9008, 9145, H1, H3, and H7 powersport headlight applications, as well as H8/H16, H11, and PS24W fog light applications. Each Philips UltinonSport LED package contains two bulbs.
Contact us about
UltinonSport LED headlights for Fog and Powersports